I open the world the hidden facets. Everything you wanted to know about life in another country, secret with ...

Global rating average: 5.0 out of 5
The sweet-sour smell of freshly baked bread is in the air.We go for this wonderful smell. The doors are flung open, the heat of hot, open stoves rushes in to meet, cast-iron dampers lean obliquely against a brick wall. Tall, blue-eyed, broad-shouldered, handsome guys cleverly wield bread shovels, obeying only one passing glance of the little mistress of the magic culinary atelier. Yes, yes, I did not make a reservationwe got exactly in the bakery studio, so called this house, 18th century,well located in the ethnographic museum of Belgium. An amazing story connects the old house and the magic bread baked under its roof.
Once upon a time, there was an American girl, Sarah, in the deep forests of Wisconsin, and at the other end of the world, a Flemish boy, Kobe, lived in the Belgian Ardens, both sharing the same passionate passion:This passion was expressed quite simply: to cook food so that people around them not only become regular customers, but also try to cook the same dishes in their kitchens.
Sarah from her early age helped her father bake bread in a wood-burning oven,flame of fire and crisp - bright associationsher childhood. Kobe from Flemish dreamed of his restaurant, he studied at the chef, and in the evenings he worked and read professional literature, bringing the day when the doors of his restaurant would open. And at some point, a great idea came to the Flemish head of our Kobe, and not if I open a bakery cafe where everyone from poor students to greedy burghers will be able to buy fresh bread or drink a cup of flavored coffee with a Belgian croissant. ANDthis bakery should not be ordinary, but with a real, wood-burning stove, wooden benches and the fragrant smell of fresh pastries.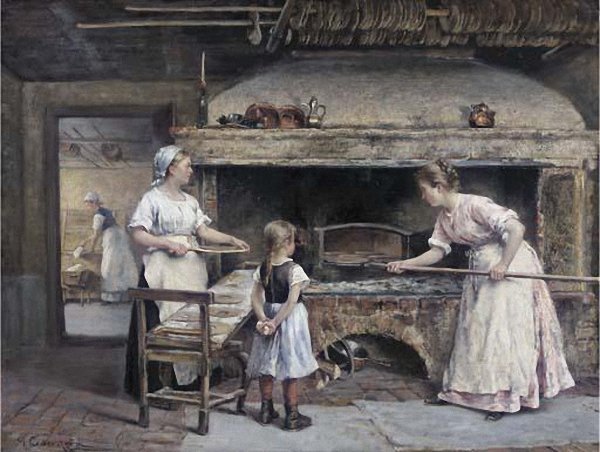 No sooner said than done, our Kobe set off around the world in search of the best baker who knows the old baking recipes, and it turned out to be our old friend, an American girl, Sarah, who had turned into a brisk girl with a perky bang, a bright-eyed daughter.And so was born the story of the magical Flemish bread.
American Sarah and Flemish Kobe came together in gastronomic ecstasy, and from their fiery union was born the magic Flemish bread of 10 varieties, this is sweet kramik with raisins, rye black on sourdough, half-melted, whole-grain, fluffy vanilla rich.Because if you love your job, everything that you do for people will be filled with a special meaning, will carry a piece of your soul and joy to those around you.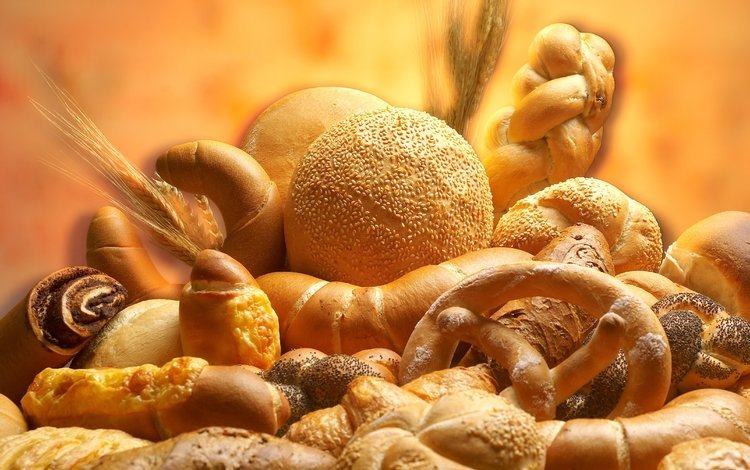 After all, they have everything in the bakery, from traditional flour to finished bread, made using the original Flemish technology from the 18th and 19th centuries. There are no additives and preservatives in the flour, grain and rye are purchased directly from farmers who strictly monitor their crops, thresh such grains in several restored ancient mills, and Kobe inherited baking recipes from his Flemish relatives and the American Sarah family.
Therefore, if it happens to pass by Belgium, take a visit to visit Sarah and Kobe for a light, try the magic bread in order to continue your journey with new forces and impressions, taking with you a piece of love of real professionals, passionately in love with their work.
Watch for the continuation ......
Ecology of life: ...Well, some money have ...
Ecology of consumption. Manor: House of Horatio ...
Ecology of life. Leisure: Autumn is not time ...
Ecology of life.
Related news
Magic Flemish Bread image, picture, imagery