Oleg Gadetsky. Writer. Psychologist trainer. Conducts trainings in Russia, Europe, Asia and the USA.

Global rating average: 0.0 out of 5
Overcoming internal conflicts
Look for options that can help the "I" and subpersonalities to establish communication. Be creative and attentive. Remember that you are dealing with a part that you have long rejected. Now your task is to build relationships with her.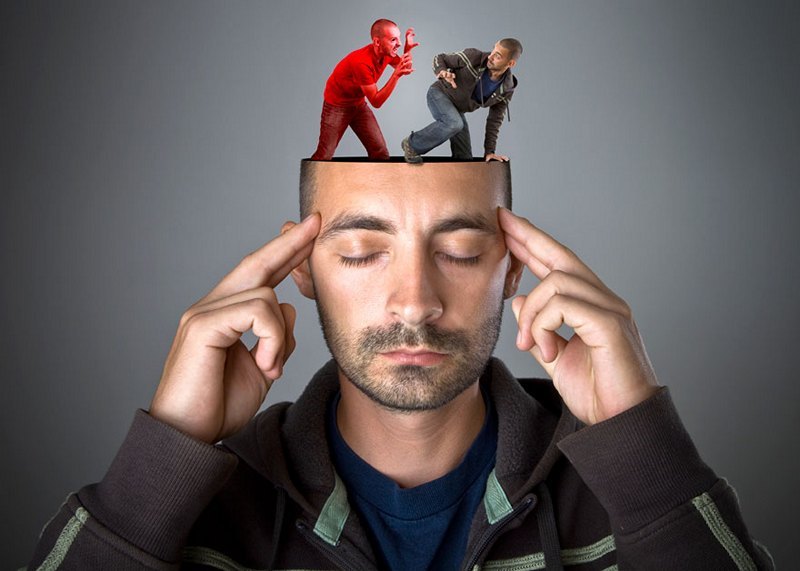 Artyom was an architect. He worked at a design institute, but dreamed of quitting his job and opening his own company. He prepared the required documents and collected some amount of money needed to start a business, whenThe saboteur began to intimidate him: "What if you fail?You will leave work and then you will not be able to return to it. How will you support the family then? "
Artem recognized this inner voice as the voice of his mother, who loved to foreshadow all kinds of troubles. When he put himself in the Saboteur's place, he realized that his mother often wanted to warn him against something, but did so based on her understanding of life.He understood thathis own saboteur was formed under the influence of his mother.When he held talks with him, he asked him to give his advice more openly, and not just surreptitiously oppose.
These negotiations have changed the internal situation of Artem. The part that performed the role of the Wrecker inside him became his partner. She began to sensibly assess the prospects for the beginning of the business and told him what to do.Often the Wrecker inside of us is also a Sacrifice.The victim likes to be helpless to get pity and attention from other people.The roots of this "strange" inner need are drawn from childhood.
Perhaps the child did not have enough attention from his parents, and to get it, he fell ill. Through illness, he sought his own — his parents began to pity and caress him. So the unmet need for attention was distorted and took the form of a subconscious desire to be a loser. Another common case is when parents stress a child's failure.
- You can never do anything normal! You will not succeed!
Listening to these phrases, the child will form such an idea about himself.
Gali's father was a military man. He loved clarity and discipline in everything. "If the order is given, it must be executed" - according to this principle, he lived. Galya was a quiet, thoughtful child. She could not always immediately do what was asked of her. And every time, from the direction of her father, she heard a cry: "You are stupid! You can't do anything! "She used to feel helpless, unhappy, unable to change anything.
This perception of self has become part of her nature. It was transferred to all other events of her life.Even when the decision was completely dependent on her, she could not accept it.She could not enroll in a hairdresser, could not call the master to fix the faucet. The victim inside her pushed Galina to agonizing thoughts: "Why? I still can not change anything. " It is necessary to notice in oneself the parts that are cut off from the whole personality and overcome any inner condemnation or rejection of them. For all these parts there are positive, important for the individual needs.
In criticism, the part that is responsible for prudence expresses itself.and for a sober assessment of the situation.The sacrifice hides the need for love and approval.
It is important to support these rejected needs, recognize them as your own. In this way, we will be able to help them get out of the underground of our subconscious, where they were driven to the assessment imposed on us, what is bad and what is good. This is the key to personal growth and harmony with oneself. We will give a general version of the methodology in working with our subpersonalities. You can use it to work with any of your rejected part.
Recreation of inner harmony:
Notice within yourself some part of the personality that constantly manifests itself negatively. She either criticizes you, or demands something from you, or simply whines and demands pity.

Set a chair in front of you and imagine how it would look if it were a child. Let her sit on the chair.

Start a conversation with her. First tell her that you appreciate her for being inside of you. Tell her that you are sure that, by showing herself, she is pursuing some good intentions. Speak it with such intonation to endear it to yourself. Think of the fact that this part of you is just a child who is offended by you because you didn't want to notice it for a long time.

Ask her part what she wants for you, what positive intention she expresses with her behavior.Or imagine yourself in the place of this part and, being her, realize this intention.

Start the dialogue "I" and this part, in which together look for ways in which this intention can be realized in a way that is acceptable to the individual. Sometimes it is necessary that the intonation of the voice, with which a part states its wishes, simply changes. Instead of squeaky and tedious, he can become benevolent. Sometimes it radically changes the internal situation. Look for any other options that can help the "I" and this subpersonality to establish communication.

Be creative and attentive.Remember that you are dealing with a part that you have long rejected.Now your task is to build relationships with her.Do not doubt this goal, because in this subpersonality some deep-seated need of yours is hidden, without which the complete personality cannot exist.
Related news
Overcoming internal conflicts image, picture, imagery