The blog of a body-oriented therapist about freedom of choice, a healthy life in harmony with ...

Global rating average: 5.0 out of 5
SUCH A DIFFERENT COMPLETENESS ...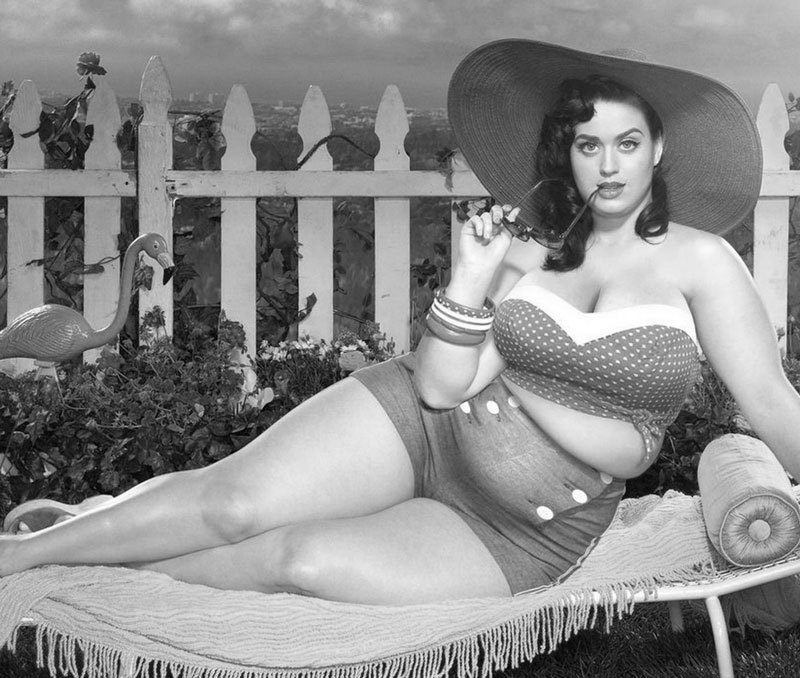 Many say that overweight is a defense. I always ask to clarify - protection from what?
It is traditionally believed that an unsure person feels the excessive pressure of the world and hides in the fat "suit". If I am more, then I am more invulnerable. Indeed, overweight people sometimes seem very confident. Most of them are positive, cheerful, easy-going, responsive and generous to help others. It seems that the weight really gives them some weight and protects them from the storms of life, although if you take a closer look, you may find that they do not take to heart what upsets others.
Usually their fullness is hereditary. These are diligent and beloved children of good parents, brought up on classic novels and grandmother's pancakes, possessing what is called the basic trust in the world. Any deprivation, even for the sake of their own beauty, seems to them a rather ridiculous exercise, which is why they rarely lose weight.
But there is another completeness. Even you cannot always call it complete, rather, it's a surplus, the enlargement of the body, which the more it catches the eye, the more a person tries to hide it. A few extra kilos unevenly spread throughout the body change the body proportions for the better, adding to their owner an disproportionate weight of the bottom or excessive top strength, shoulder strength and puffiness of the face. This completeness is usually called hormonal and in the psychosomatic bodily map it is, of course, referred to as defenses, but it is always clarified that the defense is targeted, it is not just from the world, it has specific recipients, and a history of psychotrauma. Localization of adipose tissue in certain areas indicates a particular conflict and a person is no longer protected from people and the world as a whole, but from his own feelings, from himself.
Physical therapists are well aware of this fullness of defeat, feelings of guilt, bitterness, undeveloped pain, fear, shame, repressed aggression, a ban on feelings, on pleasure; the fullness of self-punishment for desires, abortions, unworthy feelings and much more that a wounded soul and a dodgy mind can only produce.
Swelling on the face very often are traces of unshed tears.One day the valve tears off and the person starts crying, and cries, and cries, and cries ... a month, two, three, cannot stop, and then suddenly ceases, his face brightens, as if washed with dew, the facial features become clear again, his cheekbones sharpen , the skin becomes delicate, like a child's color. Edemas are gone, and with them a few extra pounds from the arms and shoulders. I remember one girl came to me. "I'm crying all the time!" - "Crying!" - "How much is possible?" - "As much as necessary. Your body itself knows. Let him go ... "And then she said that she began to notice how beautiful the world was. Buds on trees, blades of grass, making their way through the asphalt. And the tears ended, life began.
The bitterness from the past is almost always on the back.Heavy bumps hanging over the loins, bristling out from under the clothes. This is so typical of a man: hiding behind the back what is scary to show. "What you have there? A diary? Well, give me this! "
When you work with your back, gently, carefully put your hands on these bumps and ask: "What is it?", You can hear such confessions, from which the blood runs cold. You think: how can a person live with this, remember every day? Therefore, one of the ways to ease the back is to confess what you carry in yourself.And it does not matter who will be the listener: a priest, a psychologist or a river, on the bank of which you sit down and tell her everything, everything ...
Related news
SUCH A DIFFERENT COMPLETENESS image, picture, imagery