What is Front-Middle and Back-office in a bank?
What is Front-Middle and Back-office in a bank?
FRONT-OFFICE of the bank is a zone of acquisition and servicing of the bank client, which determines the person of the credit organization and the success of the business as a whole.

There is a business process for processing a loan application or an application for opening a deposit, starting with the arrival of the client in the bank branch (also a point of sale, an Internet resource, receiving an application from the CRM system, call center, etc.) and ending with the formation of the transaction.

It is also advisable to refer to the retail credit front office the processes of working with the client in terms of servicing the credit transaction and in terms of interaction with the client, for example, when connecting services, providing account statements, etc.

BEC-OFFICE - an operational unit (settlements, operations), which performs settlements on funds / securities in accordance with transactions concluded by the front-office; prepares management reporting on completed operations; controls compliance with limits and provides information for accounting; conducts internal accounting in accordance with the requirements of the FCSM / FFMS for securities transactions.

The back office does not serve the clients of the bank, unlike the middle office, however it interacts with the counterparties. The range of tasks assigned to the back-office in different banks is significantly different.

MIDDL-OFFICE is a subdivision interacting with the bank's clients in terms of signing contracts for brokerage services and other framework contracts (general agreements, etc.), accepting orders from clients for transactions (purchase and sale, reinforcement of accounts, withdrawal of funds, etc.), providing reports to clients in accordance with the established procedure.

In some cases, the MIDDL office can develop methods for conducting new operations, harmonize normative documents and standard forms with other parts of the bank, etc. The Middle Office closest to the front office and works mainly on its tasks, and also interacts with bank customers;

In Russia until recently, the functions of the middle office were smeared out between the staff of the front and back offices. Today, in Russian banks, the middle office more often performs two functions: control of commercial lending operations and control of operations in financial markets. From the back-office midl differs in the generalization of data and a more extensive picture of the structure of the liabilities and assets of the bank.
Related news
What is Front-Middle and Back-office in a bank
What is Front-Middle and Back-office in a bank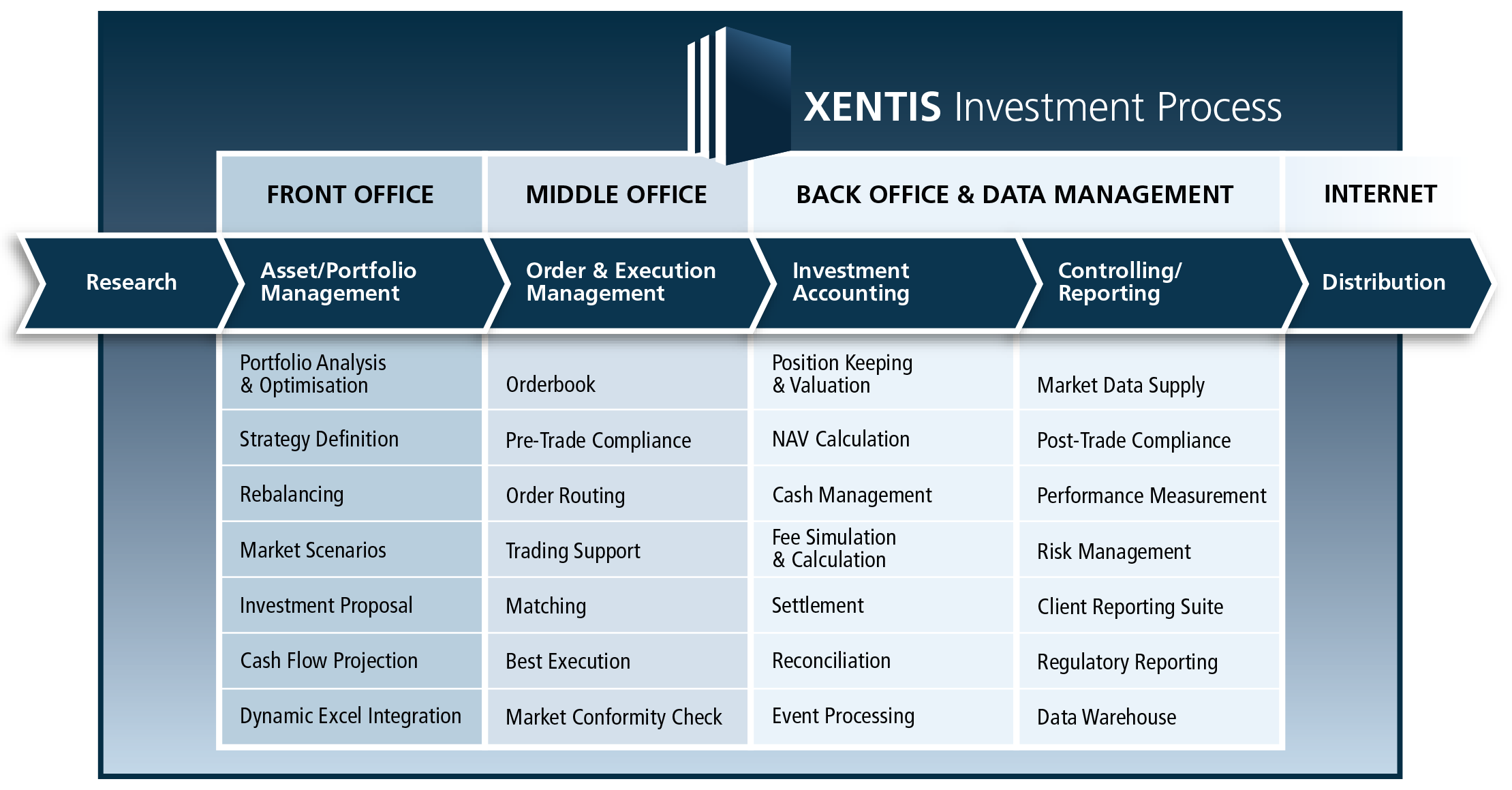 What is Front-Middle and Back-office in a bank
What is Front-Middle and Back-office in a bank
What is Front-Middle and Back-office in a bank